Benedek Elek Faculty of Pedagogy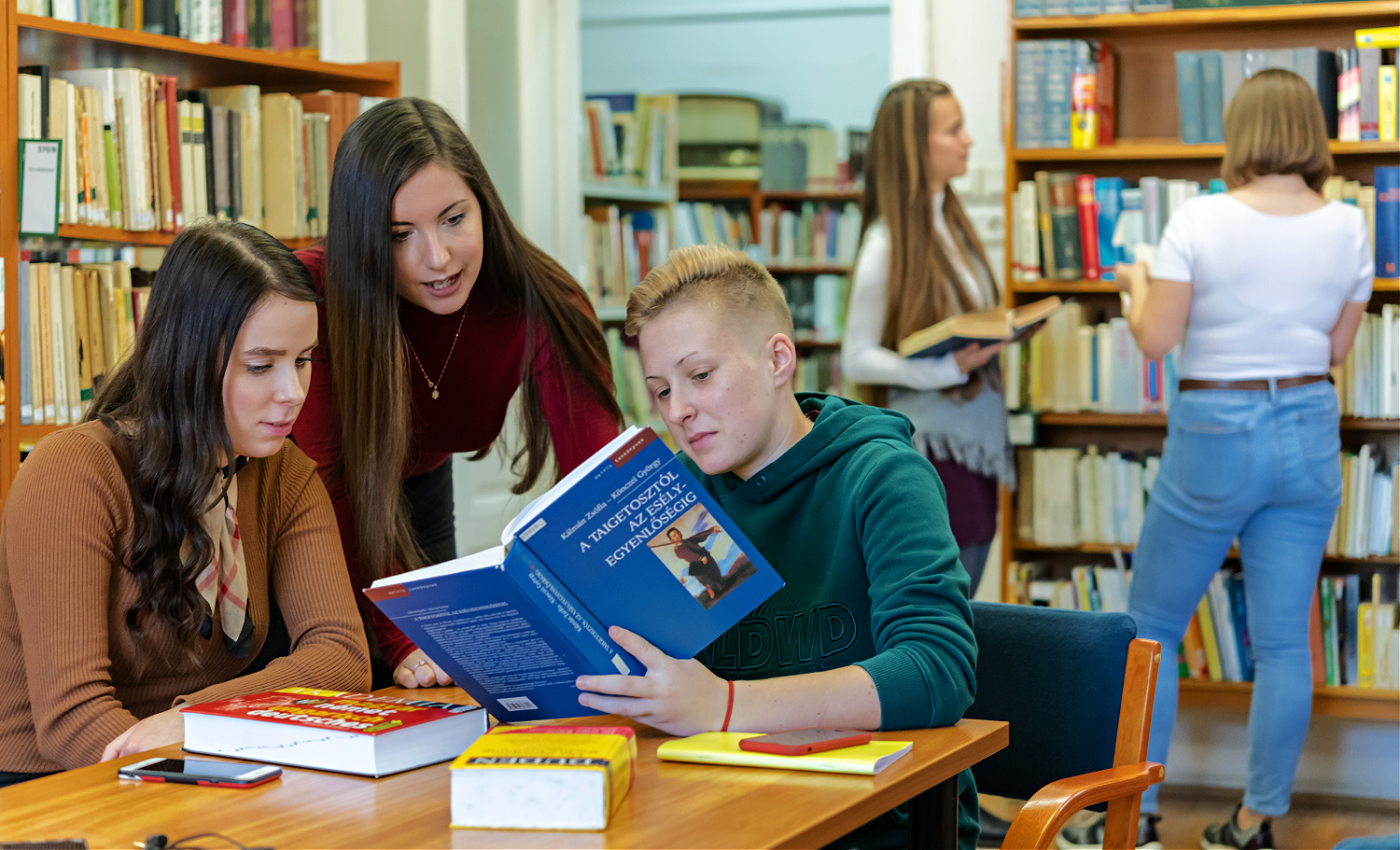 Sopron has offered kindergarten teacher training for over 100 years. Our mission is characterised by respect for human life, human  communities, and sustainable societies for future generations. This mission provides the basis and traditions for education and  research work. This solid basis of values provides our faculty with the ability to respond to the challenges of a changing world while  imultaneously preserving and transmitting these values.
Theories concerning the early years of human life have undergone  paradigmatic changes in recent decades. The latest national and international research trends stress childhood as a key factor in personal and societal development. Educating children is crucial for the progress of any nation since only happy, well-balanced, and talented children can build a prosperous and sustainable society.
Our faculty has a solid reputation and is highly respected in the domestic and international labour market. Degrees issued by the Benedek Elek Faculty of Pedagogy serve as excellent letters of recommendation. The faculty endeavours to provide an educational portfolio that is practice-oriented, substantial and adequate for the expectations of current and future professions. We offer mentored internships in Hungary and throughout Europe through which our students acquire the skills and competencies needed in their future professions.
The faculty is the best known and most respected early childhood education institution in Hungary. We maintain our competitiveness by strengthening and extending the ability to enter international circulation in alignment with the concept of higher education's development. Our faculty has established partnerships with 55 European and non-European institutions. Lecturers and students can participate in mobility and exchange programmes. Guest lecturers, researchers and students from all over the world are also most welcome to visit the Benedek Elek Faculty of Pedagogy.
"A high level of knowledge, practice-oriented training, and individual care in an inspiring, student-friendly environment"
Dr. habil László Varga PhD dean