Faculty of Wood Engineering and Creative Industries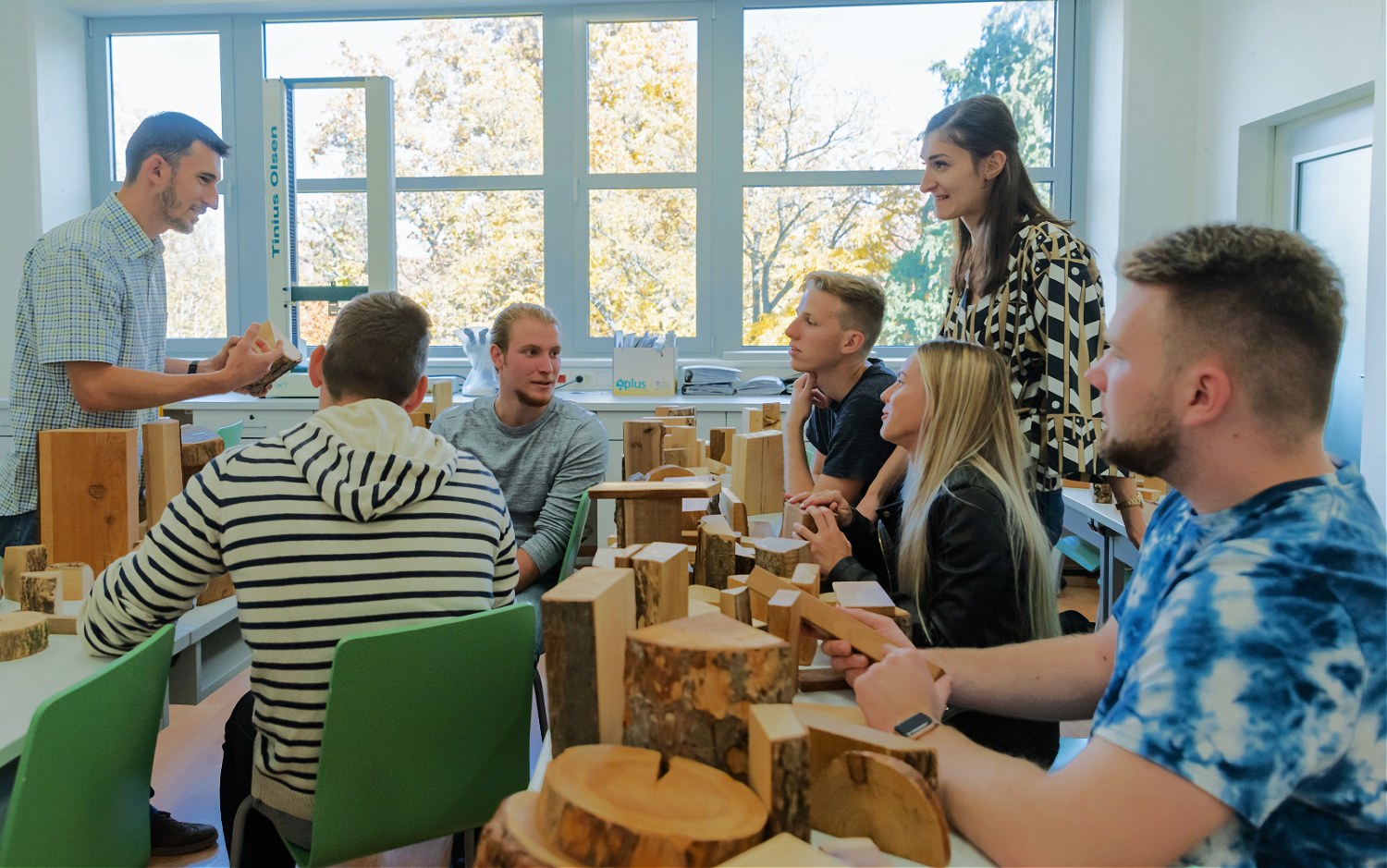 The faculty has come a long way from its roots in Selmecbánya in 1735. Building on our long experience, the Faculty of Wood Engineering and Creative Industries is heading to the high tech world in the fields of our competencies and has become one of the leading university centres in the Central European Region.
The faculty focuses on three main areas of training: technical, arts, and IT education. Our high-quality work is well-demonstrated by the fact that our art students and faculty have won several national and international awards, and year after year, our wood engineering students consistently win podium places and special awards at a national competition.
Our faculty traditionally has strong industry connections and international connections. The faculty maintains close relations with 35 foreign universities, which provides a professional-scientific community and offers opportunities for our students to participate in courses abroad. The Doctoral School of Wood Science and Technology is well-connected to our innovation activities and international relations.
We work hard to make our students as successful after graduation. We consider creative thinking to be of particular importance, which we promote by organizing laboratories in which students absorb communicated knowledge and
apply it creatively by solving tasks individually or in small groups. We also consider it important that the three main fields of study of the faculty do not simply coexist, but that the worlds of technology, art and information technology and thinking meet in a special way in students' lives. A nationally unique opportunity in the field of our educational and research services is that the specializations build on each other and can be brought into close synergy within one faculty. We shape our courses so that our students can find the skills they need, gain experience working with students in other fields, and thus prepare themselves for future work tasks that require a wide range of thinking.
We have renewed all of our training courses in recent years. In addition to high-quality infrastructure, the teaching staff is highly valued nationwide, with many qualified and internationally recognized teachers. The Faculty-related laboratories, workshops, and revamped Woodworking Institute offer the widest range of research and hands-on training in Central Europe with excellent hightech equipment.
"Wood and creativity are our passions."
Prof. Dr. Magoss Endre dean