Alexandre Lamfalussy Faculty Of Economics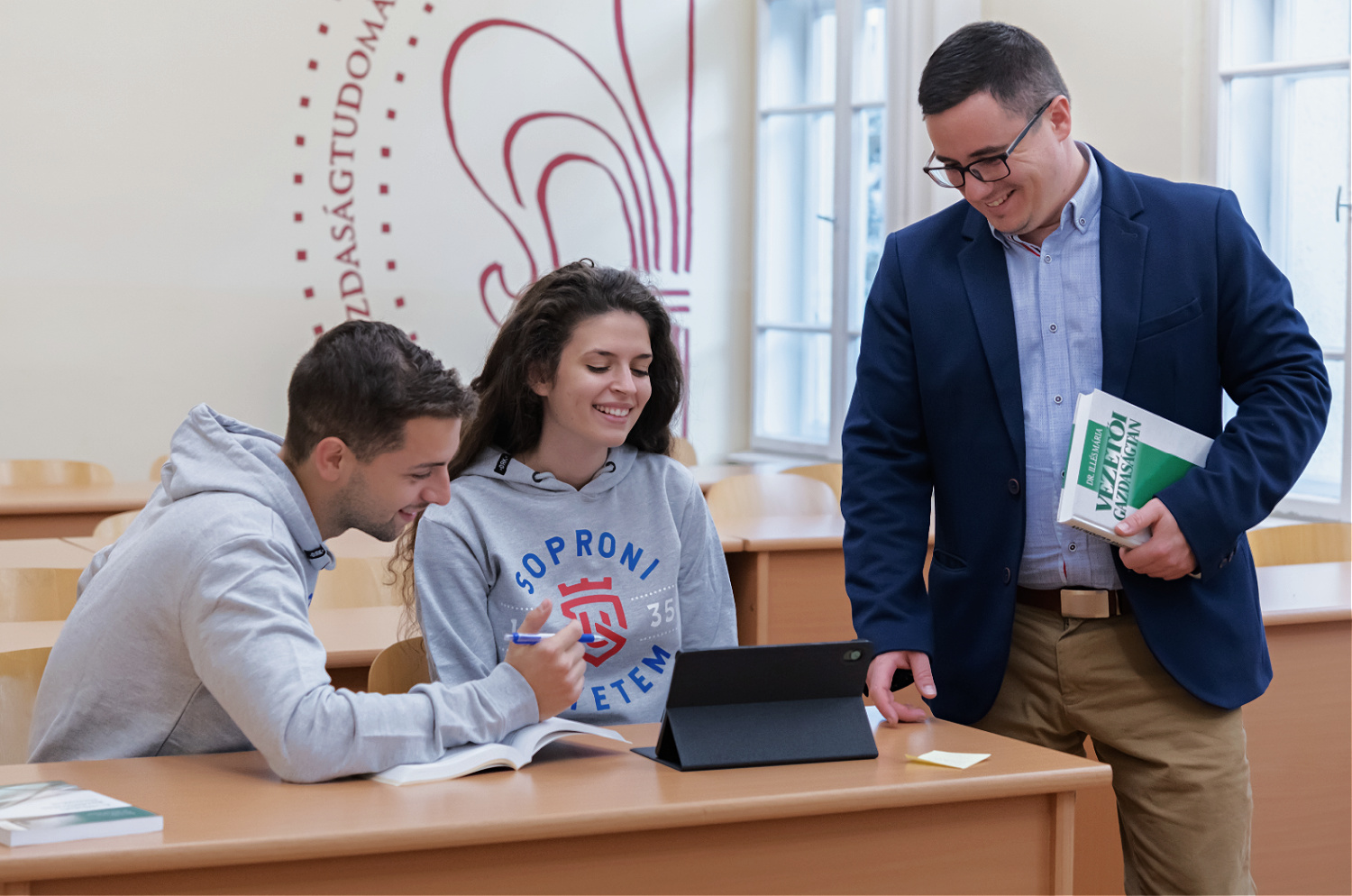 Education in economics has a decades-long history at the University of Sopron, where we are building the future. The world is changing, and we need to adapt to these changes. Our main goal is to provide our students with marketable knowledge that will allow  them to adapt flexibly to the needs of the labour market in the future. Professional knowledge, foreign language proficiency, and a digital environment orientation are essential. We offer courses at several levels: bachelor's (BA, BSc) master's (MA, MSc), and doctorate (PhD).
A potential economist considers options when selecting a study programme and sees cost recovery as an investment. My colleagues and I are working to ensure that degrees obtained in the Faculty of Economics open the "gates" of the labour market for all  ur graduates. Graduates can create value through the knowledge they have gained – value for their professional careers, jobs and businesses.
The educational and scientific system of the Alexandre Lámfalussy Faculty of Economics maintains a high professional standard and a student-oriented focus. Our Economists Club and the Tourism Club also "bring home" the best cultivators in the field. In  recent years, our students and lecturers have won many national awards and recognitions. Our unique environment and student-centred education,  here human relationships also convey value, makes all of this possible. In addition to our excellent professional training, we value foreign language skills as another key to success, which is why we offer our students free language learning opportunities through four optional semesters. Our corporate and institutional relationships provide practical, flexible training and hands-on  opportunities.
We have a wide range of international connections, which we are constantly expanding to meet your needs. As part of study mobility,  we offer scholarship semesters at more than 30 European universities through ERASMUS + and CEEPUS. Through a cooperation  agreementwith the German FOM University of Applied Sciences and the Finnish University of Applied Sciences Seinäjoki, we have  established an internationally accepted joint degree. Our student-friendly learning plan ensures that students enjoy leisure time during  their studies and internships.

The university is a knowledge community of creative people, where we offer our students a partnership that respects each other's values  and knowledge.
Let's build the future together!
 
"A Bridge between You and Business – A Gateway to Our Sustainable Future"
Prof. Dr. habil. Zsuzsanna Széles Phd Dean