Faculty of Forestry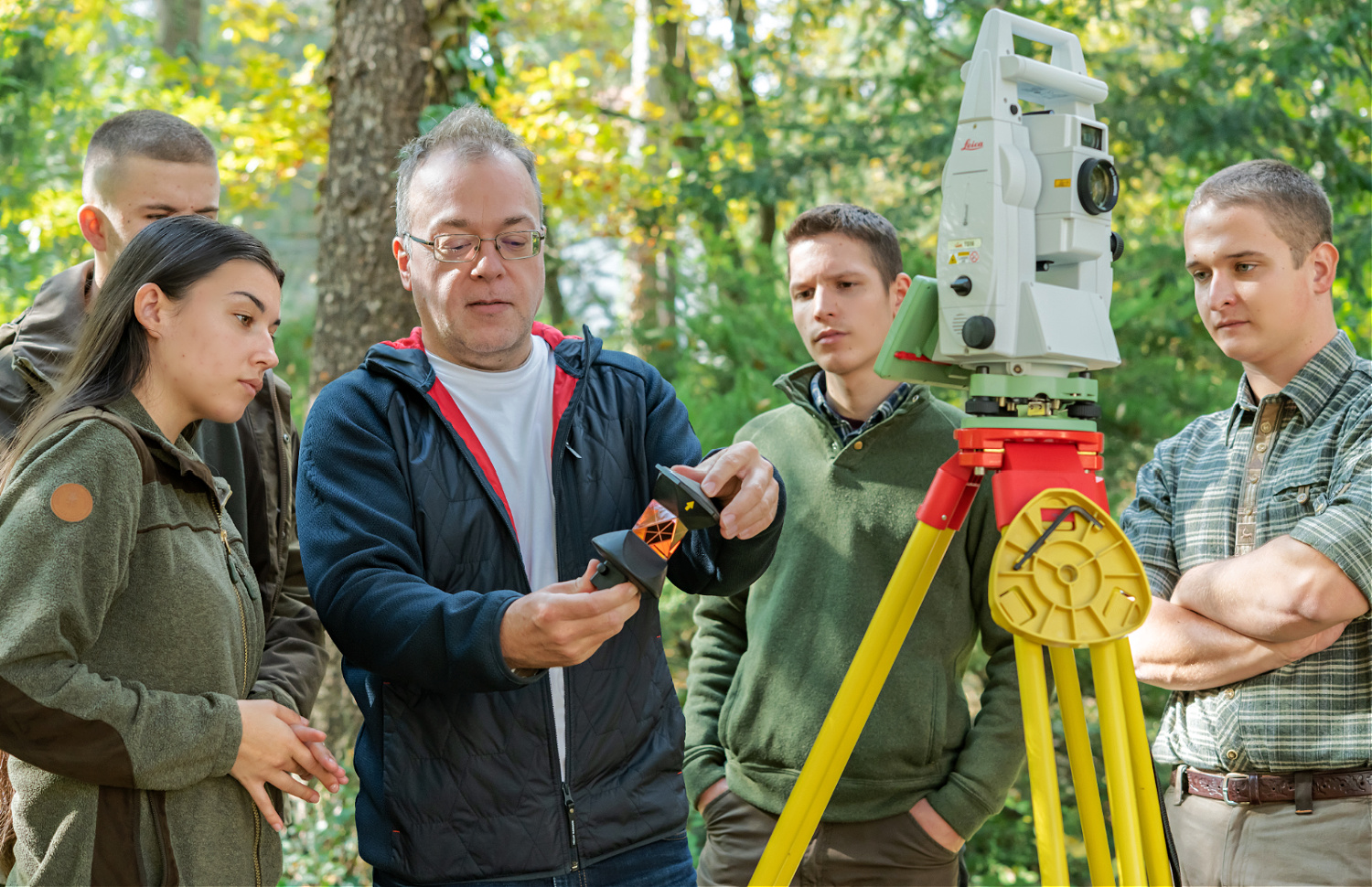 Throughout its history, the Faculty of Forestry has consciously and successfully combined the preservation of tradition with continuous adaptation to the needs and expectations of the era. By working on this basis, it has gained international recognition. It has the  capacity needed for research that reaches the international standard, with the expected human and material resources.
The faculty conducts a wide range of domestic and international research cooperation that welcomes the challenges and needs of the profession and the partner companies.
The faculty consistently professes and applies the principle that high-quality research is a prerequisite for quality education, in which students and PhD students play important roles. The Roth Gyula Doctoral School of Forestry and Wildlife Management Sciences is the custodian of higher-level knowledge. Its international and nationally renowned scientific workshops employ many young lecturers, researchers, PhD students and scientific students, ensuring the supply of a scientific workforce. The Faculty of Forestry is actively involved in the development of the country's forestry policy. It performs successful tender activities and extensive science service provider activities.
The faculty's existing and constantly evolving intellectual, material, financial resources and the commitment of its staff guarantee that the Faculty of Forestry will remain on a sustainable development path in the future. In recent years, our long-established institution has developed a new infrastructure that meets twenty-first-century requirements: new lecture halls, dormitories, a student hotel, research bases and modern laboratories. Lake Neusiedl Water Park, several sports clubs, an indoor swimming pool, and the horse farm in Nagycenk are at are available to students for leisure time activities. In addition, the ancient student city of Sopron's cultural values and programmes, its wonderful surroundings and a range of sights and programmes in Austria that can be reached in less than half an hour make student life in Sopron attractive and memorable.
Scholarships abroad open up many opportunities for students, mainly in Europe and beyond, e.g. North America. In addition to learning about other professional, educational and cultural backgrounds, students can acquire or deepen their foreign language skills and get to know fellow students with similar interests from other countries.
The Faculty adapts flexibly to the changes of the present, providing practice-oriented training and marketable, applicable knowledge in all fields of science and specialization. Young people who graduate here can usually find a job within three to six months.
"Serving nature and the environment through education and research."
Dr. habil Bálint Heil dean