HYBRID EDUCATION FAIR IN BAKU
The University of Sopron was represented at the Unibroad's hybrid education fair for Azerbaijani students on the 30th of April in Baku.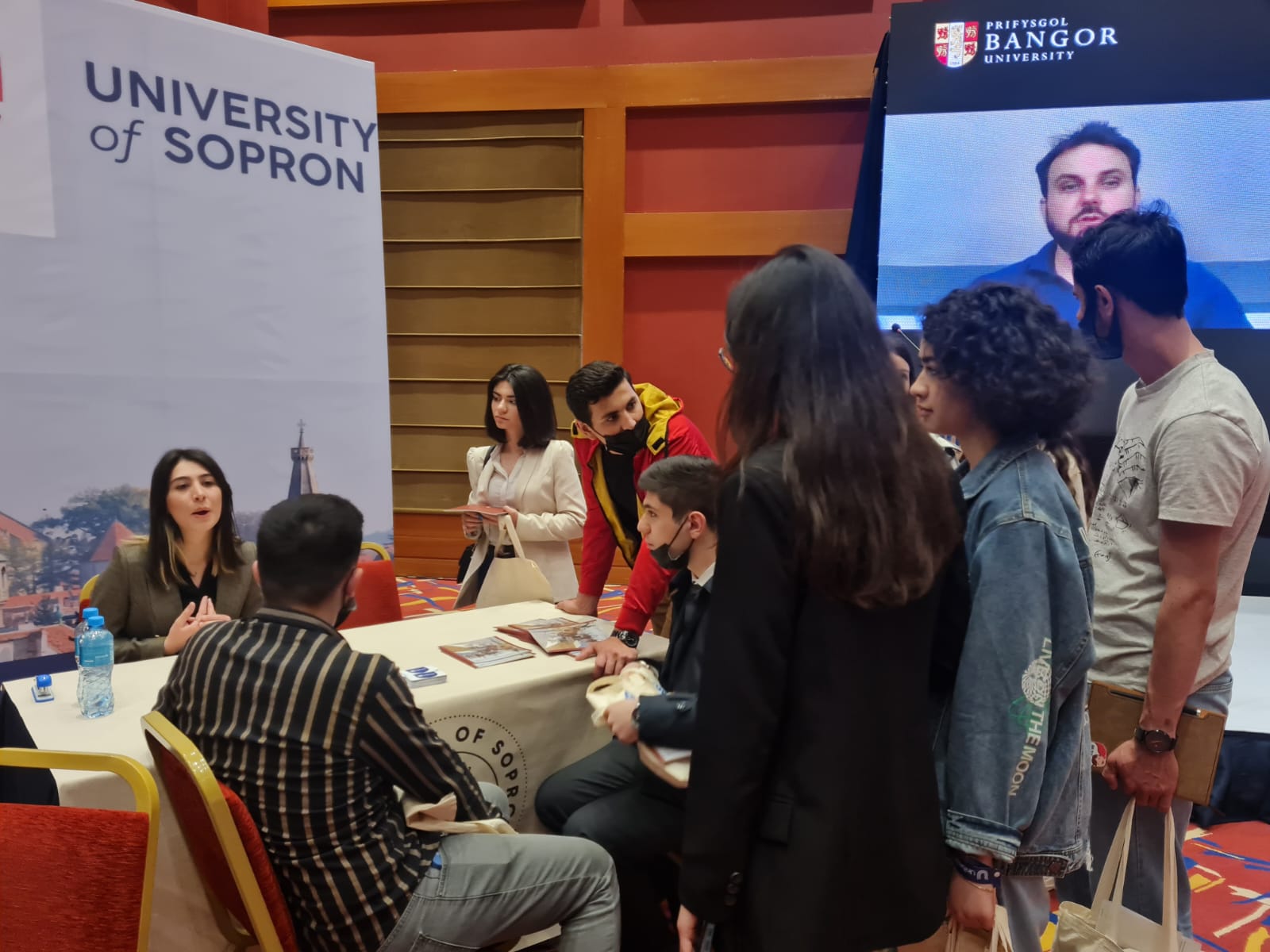 One of the agency's employees was trained about all the important aspects of our university and English language programmes and they had transmitted the information to the students interested in studying here. The event had more than 400 participants and the booth of the University of Sopron was fairly busy the whole time.
Our various opportunities, colorful programme palette, the beauty of the surroundings and the affordability have seemed to attract the Azeri students very successfully, so we can put down this fair as another prosperous opportunity for popularisation and internationalisation of the University of Sopron.