ALUMNI INTERVIEW WITH GUVANCH ALLAKULIYEV
The third interview was made with Guvanch Allakuliyev who came from Turkmenistan and started his studies also in September 2019 and graduated successfully in June 2021.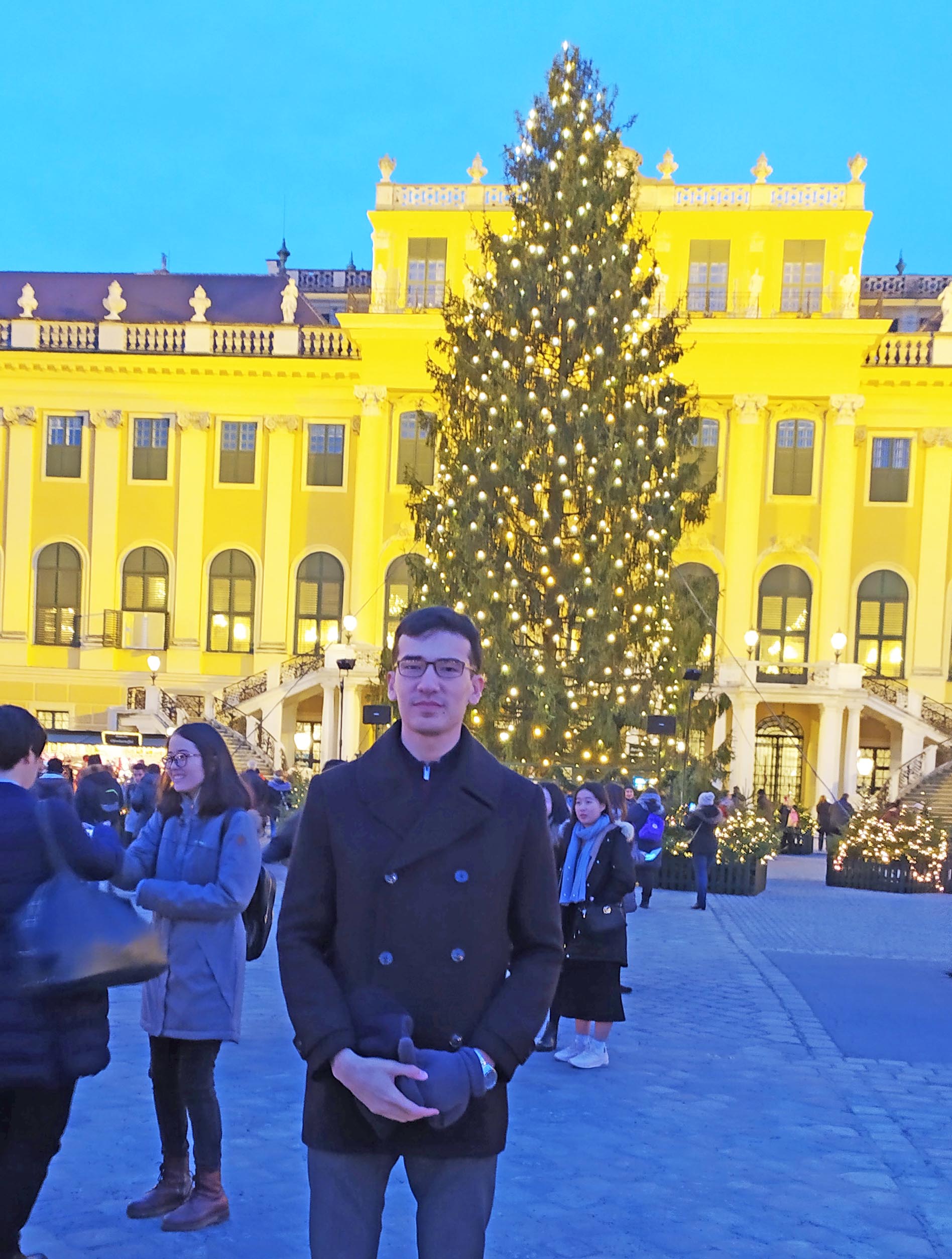 Why did you choose to study abroad?
I chose to study abroad because I dreamed of studying abroad since my childhood, since I have started to learn English. I love to travel and learn new things as well which helped the decision.
 
Why did you choose University of Sopron?
When I did some research on universities in Hungary, I liked the fact that the predecessor of the University of Sopron was founded a long time ago in 1735 and I also really liked the logo of the university. I liked the name of our faculty, the Alexandre Lamfalussy Faculty of Economics, named after of person who founded euro and also the name of the city and the whole university. Actually the name Sopron fascinated me. Moreover I really like the city itself, that city is very natural there. It's surrounded with mountains, forests and lakes. A very convenient location for traveling. Last but not least, I liked the beautiful and ancient architecture of the city even if I could see it only in the internet at the time of application.
 
What was the best in those two years that you have spent is Sopron/Hungary?
Everything was the best. Studying with best Professors and especially drinking a coffee with sweets after lectures on the terraces of the cafés  (actually on the streets of Sopron:) ). Travelling through Hungarian cities. Lake Hévíz, Lake Balaton and Budapest were the best. Shopping and travelling by train, eating in restaurants, I really enjoyed them. New acquaintances and conversations with international students was amazing too.
 
Beside of covid, what were the main difficulties that you had to face during these two years?
Leaving my family and start studying in English was the main difficulties for me, but I think I was able to take that hurdle well too.
 
Did you have favourite course (feel free to be honest)? If yes, which one was that and why?
I really liked Analysis of International Economics, Global Governance, and Comparative Economics. Because I thought that all this information will be useful for me in my future career.
 
Which course or courses was/were the most difficult and why? (Please be honest again)
I can say that I had difficulties with the lessons in which I had to do a lot of calculations with formulas, because at first time I thought that I would not use them in the future. Now I think a little bit differently.
 
What are your plans? (Would you or did you return to your home country, or would you stay in Hungary/in Europe? Where would you like to work? Would you like to get PhD degree, etc.)?
At the moment, I am in my home country and trying to solve some problems with grape yard production at my workplace. In the future I am planning to offer some new products and services in my country related to my current field of work. I also would like to obtain PhD degree.