Application period for international students is open at the University of Sopron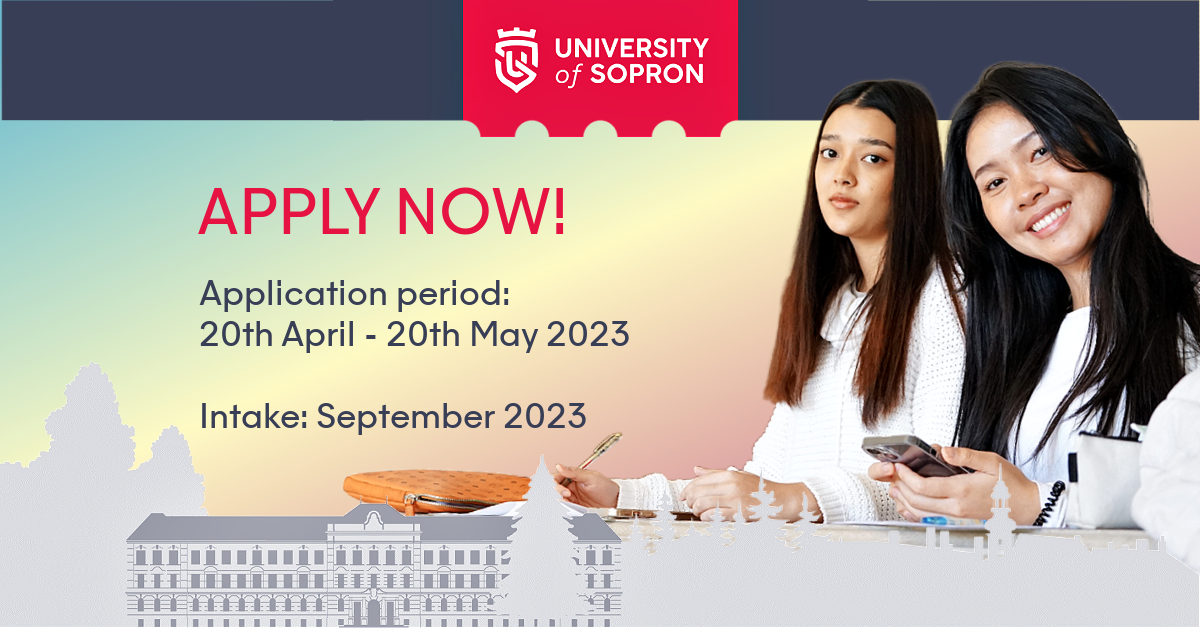 Dear Prospective Student! 
We would like to raise your attention that applications for the Bachelor, Master and PhD programmes of the University of Sopron for September 2023 intake are open now!
Apply until 20th May 12:00 (CEST) and study Economics, Pedagogy, Forestry or Wood Engineering at a Green University in the heart of Europe.
Study programmes available:
BSc in International Economy and Business
BSc in Tourism and Catering
BSc in Timber Industry Engineering
MSc in International Economy and Business
MA in Educational Science
MSc in Environmental Engineering
MSc in Nature Conservation Engineering
MSc in Timber Industry Engineering
PhD in Economics and Management
PhD in Forestry and Wildlife Management
PhD in Wood Sciences and Technologies
Click here for our step-by-step guide to the application and let the adventure begin.
For more information whatch this webinar video about us:
Check out what some of our students say about studying here:
If you are still uncertain about the process, you can raise your questions anytime at apply@uni-sopron.hu
HOPE TO SEE YOU IN SOPRON!