The University of Sopron was represented at the Georgian student recruitment fair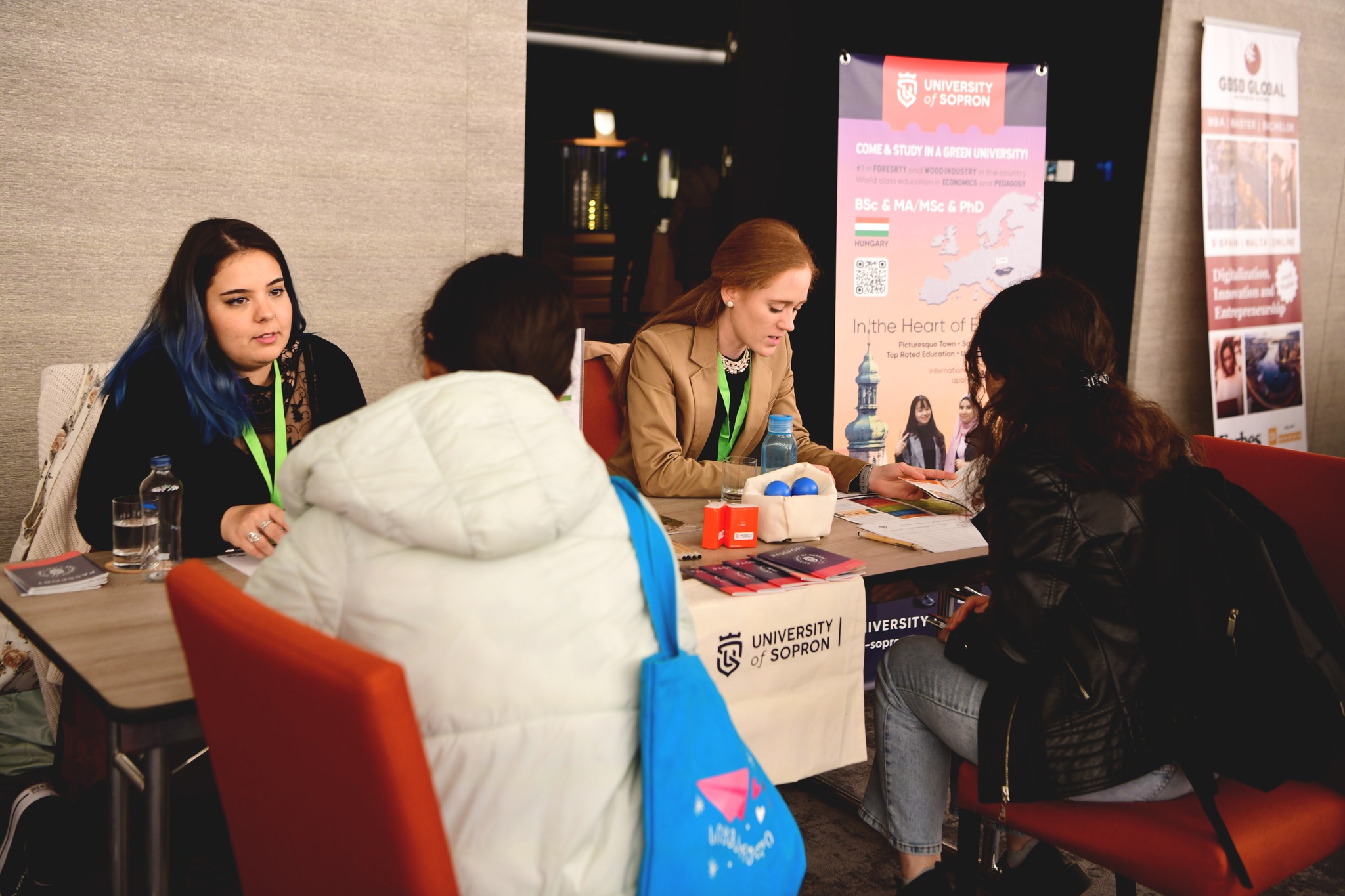 International coordinators Ms Barbara Lakatos and Ms Klaudia Gortva participated in the student recruitment fair and high school visits organized by the recruiting company LEAF.
On the occasion of the fair held in Tbilisi on 8 April 2023, as well as the 5 visits to secondary schools that preceded the fair, the delegation actively promoted the institution's training portfolio, putting emphasis on the self-financed study programmes held in English, the student services, and the Stipendium Hungaricum Scholarship Programme. In the Georgian secondary schools, 9th-12th-grade students showed the greatest interest in the university's bachelor degree programmes, while the master and doctoral programmes were also popular among the fair visitors.
More than 100 of the participants visiting the stand of the University of Sopron signed up for the contact list, who can become potential applicants of the self-financed admission period from 20 April to 20 May 2023.