University of Sopron PHD graduates in Eisenstadt in 2023
In September 2023 four students of the University of Sopron have graduated recently in a cross-border PhD programme with the FH Burgenland University of Applied Sciences.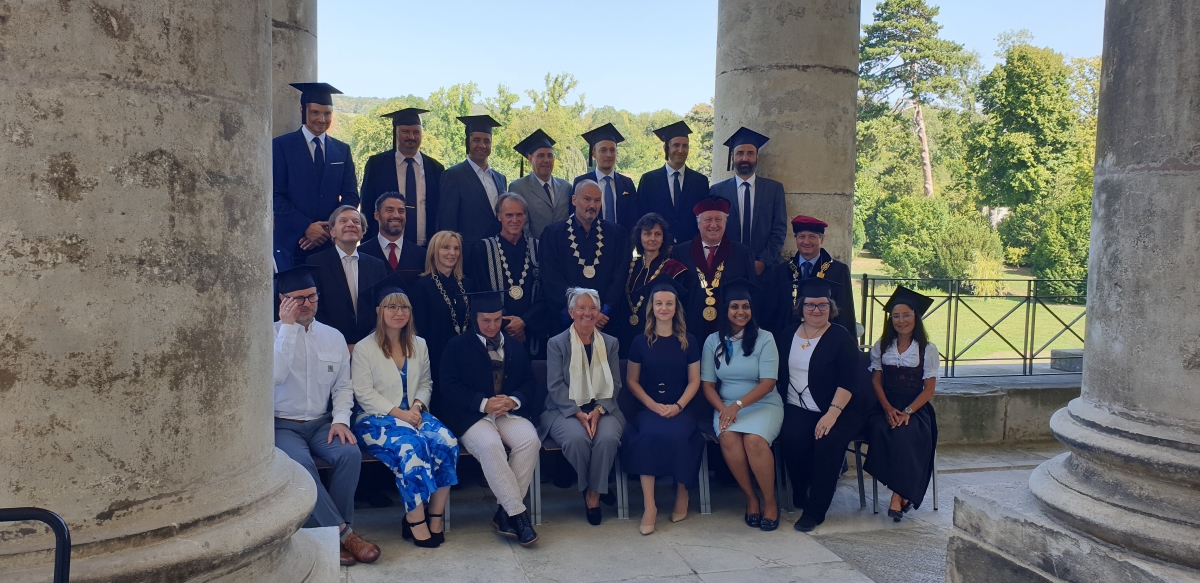 The graduation ceremony took place in the festive halls of the Esterhazy Palace. The University of Sopron was represented by Prof. Dr. Zsuzsanna Széles PhD, Dean of the Alexandre Lámfalussy Faculty of Economics and Dr. habil Zoltán Szabó PhD MBA, Director of International Affairs.