ALUMNI INTERVIEW WITH PRUM SOVANNKANNIKA
Prum Sovannkannika, Zhang Xialoing, Alexandra Popovici and Guvanch Allakuliyev have graduated successfully in June 2021. They were among our first full-time students who gained entrance to the International Economy and Business master program in English. You can get to know them in our mini-series. First you can read the interview with Prum Sovannkannika.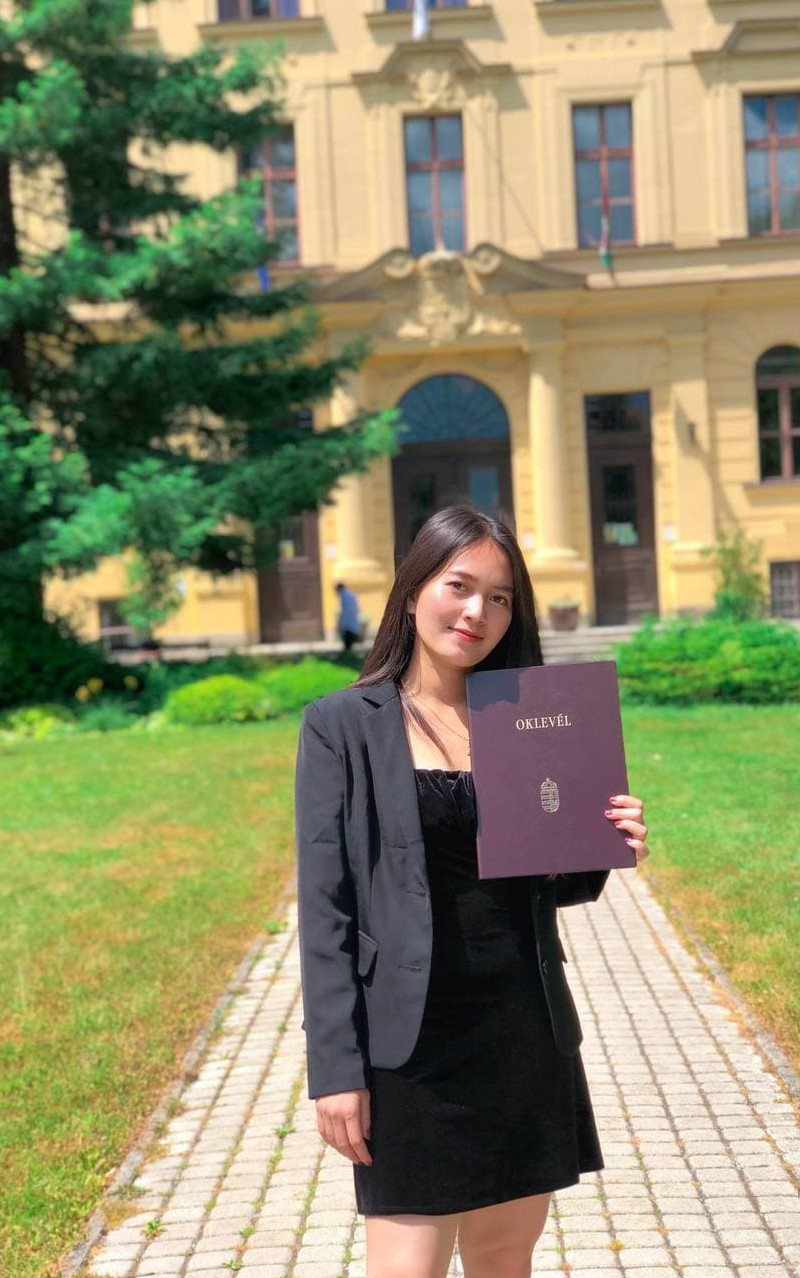 Why did you choose to study abroad?
Thanks to the Stipendium Hungaricum Programme that offered me the life changing opportunity to experience what it is like studying in Hungary. I chose to study in Hungary because I wanted to meet many kinds of people. Actually, they do not only help you to develop, but also share in-depth knowledge of others.
 
Why did you choose University of Sopron?
I chose the University of Sopron because of the natural environment that actually keeps the beauty of the main campus and the faculty not only beautiful, but also peaceful for students to concentrate on their professional studies.
 
What was the best in those two years that you have spent is Sopron/Hungary?
The best moment of the two years of study was to discover new tourism sites and get to learn new cultures of other people in the most beautiful town in Hungary, in Sopron.
 
Beside of covid, what were the main difficulties that you had to face during these two years?
Beside Covid-19, there were some challenges that a student faced during the study period including the administrative tasks that foreign students required to arrange at the Hungarian National Office, there was also a slight language barrier, and of course the rapidly-change weather.
---
Did you have favourite course (feel free to be honest)? If yes, which one was that and why?
Intercultural Communication, not only helpful for future profession, but sharing the so-called real experience from different cultures, all the way from Europe-Africa-Asia.
 
Which course or courses was/were the most difficult and why? (Please be honest again)
Difficult course: Information Business System since it's too technical to understand about technology. (Need to discover more about IT to get to know it well).
 
What are your plans? (Would you or did you return to your home country, or would you stay in Hungary/in Europe? Where would you like to work? Would you like to get PhD degree, etc.)?
My plan is to continue working here in Cambodia. However, the future is uncertain. If there is an opportunity to get back to Hungary, I'm glad too. Of course, I'm looking forward to continuing my PhD Degree as well.