SPRING SEMESTER WELCOME DAY – A JOYFUL AFTERNOON IN THE LIGNEUM VISITOR CENTER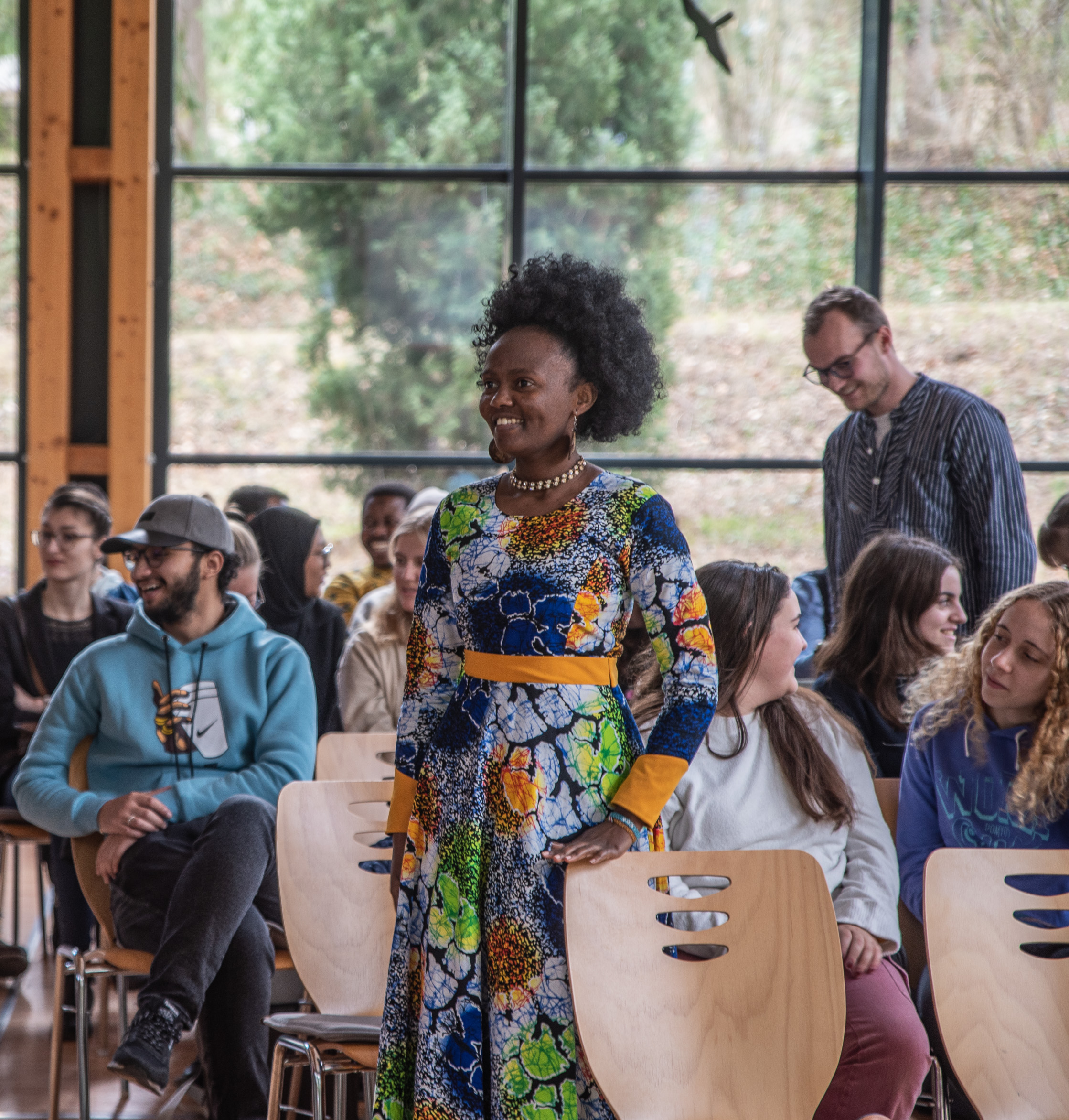 Dear All!
We were happy to invite our international students, their mentors and other Hungarian students to our traditional Spring Semester Welcome Day on the 9th March 2023.
It was a joyful afternoon, where our students had the opportunity to get to know each other and listen to several interesting presentations.
Below you can read some students's reports and access the complete album of pictures taken during the event.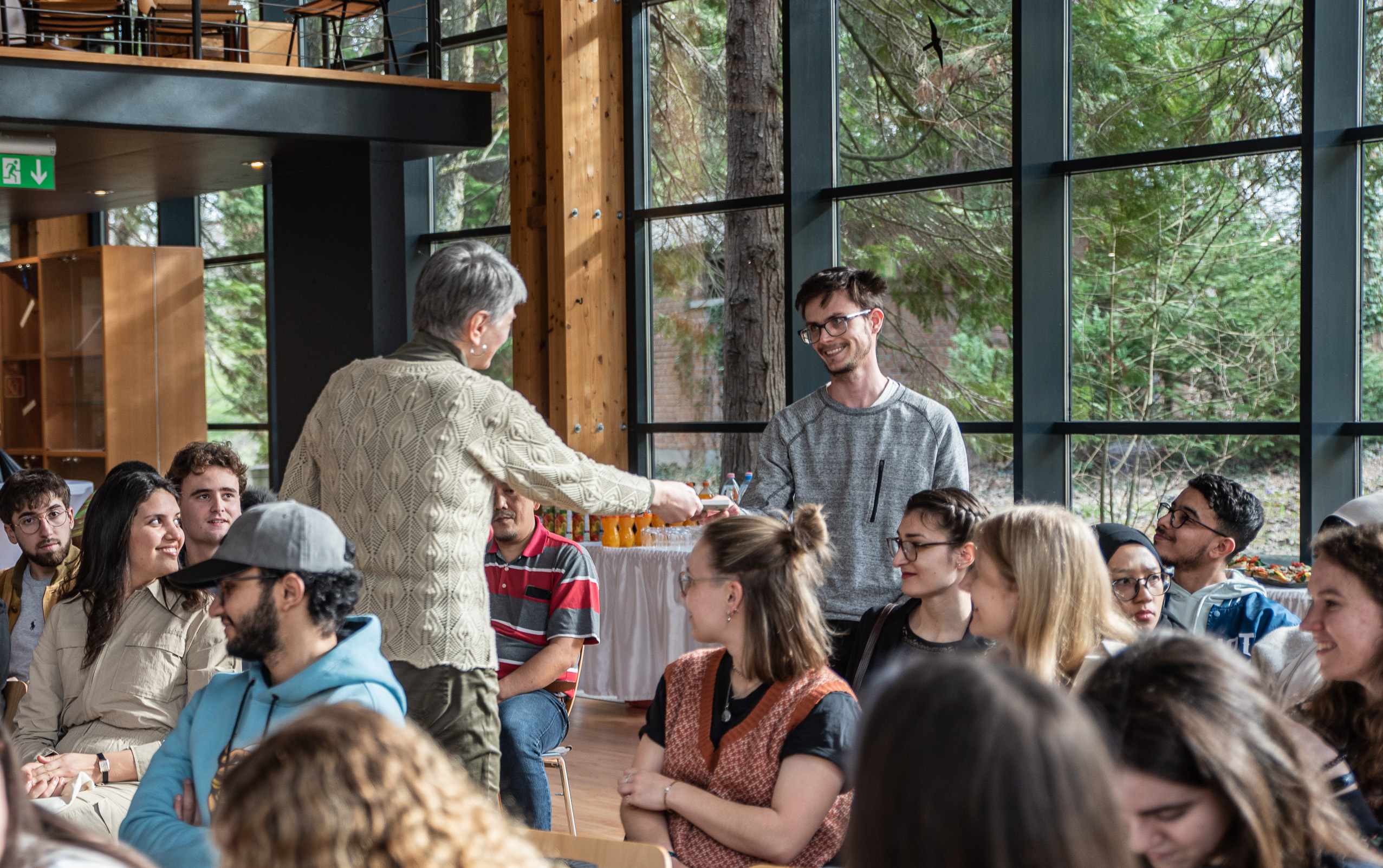 "It was an event, firstly to meet new people and learn about their traditions. There were presentations about Ghana, Bangladesh, Estonia, and Germany, and a surprise song at the end as well. All the people who came here to the University of Sopron with Erasmus, Ceepus, and Hungarian students gathered in the LIGNEUM building. I have met a lot of new friends, and that's why I am glad I was there."
Gábor Cseh - CEEPUS exchange student
---
"Welcoming new students is a great way to promote integration and help them get to know one another, and that's how we started our spring semester at the University of Sopron. The welcome day event began with a warm greeting from Mrs. Márta Sándor, who welcomed everyone with open arms. As we settled in, we were honored by the presence of Professor Dr. Ferenc Lakatos, Vice-Rector for Research and International Relations, who provided a captivating introduction to the University of Sopron.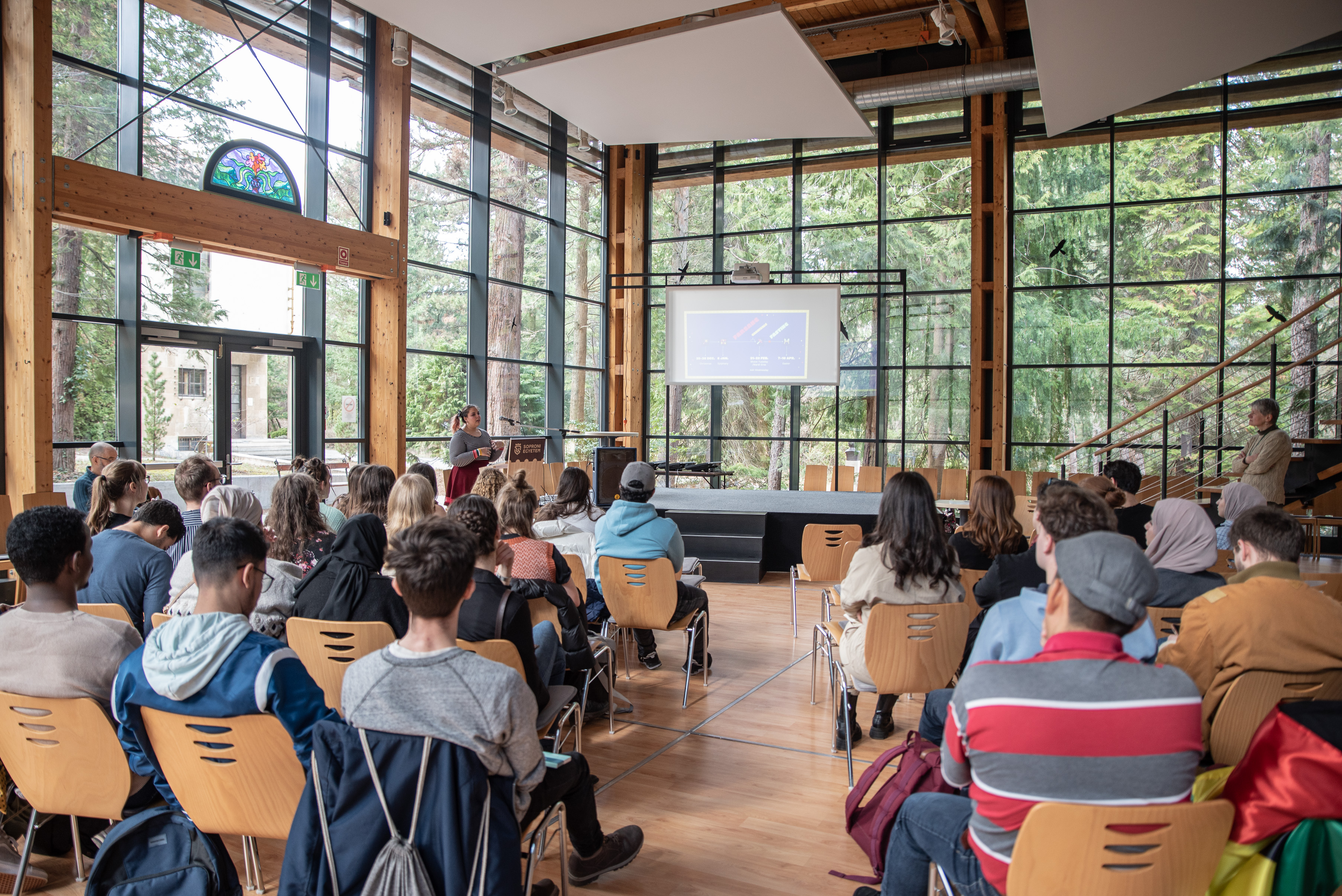 The presentations by the students from Bangladesh, Ghana, Estonia, and Germany were a remarkable opportunity for us to appreciate and learn about their unique cultures, traditional foods, and customs. It was impressive to see how they passionately presented their countries. The presentations sparked our curiosity about the students' cultures and demonstrated the importance of cross-cultural communication and understanding, which are essential for promoting harmony and unity among diverse communities.
---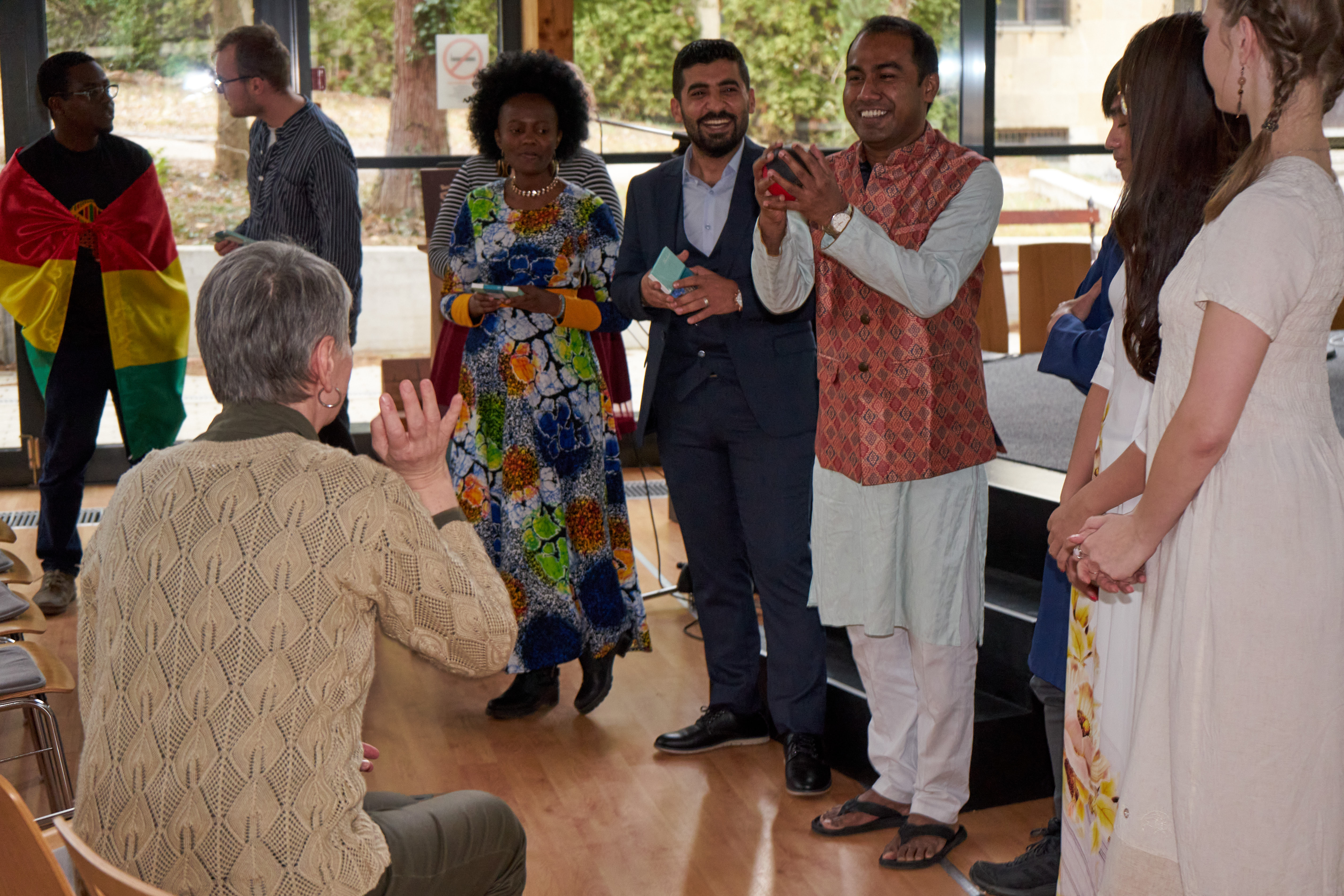 In addition to the informative presentations, the event was further enriched by the captivating performance of the Ürmös Dance Group. Their graceful movements, synchronized steps, and typical Hungarian costumes left us mesmerized. It was a delightful addition to the event that left us feeling energized and uplifted.
There was also a delicious selection of snacks and drinks, including traditional Hungarian dishes. The Rákóczi cottage cheese cake was particularly popular among attendees and left a lasting impression with its delicious flavor and unique texture. Overall, the food and drinks added to the enjoyment and satisfaction of the event.
The day ended on a high note with a surprise performance by the students, who sang a mix of Hungarian, Arabic, and French songs for the attendees. Their powerful and emotional performances took us on a cultural journey and immersed us in the rich diversity of the students' backgrounds. The performance was met with thunderous applause and left everyone craving more. It was a perfect way to end the event on a high note and left a lasting impact on all those who attended.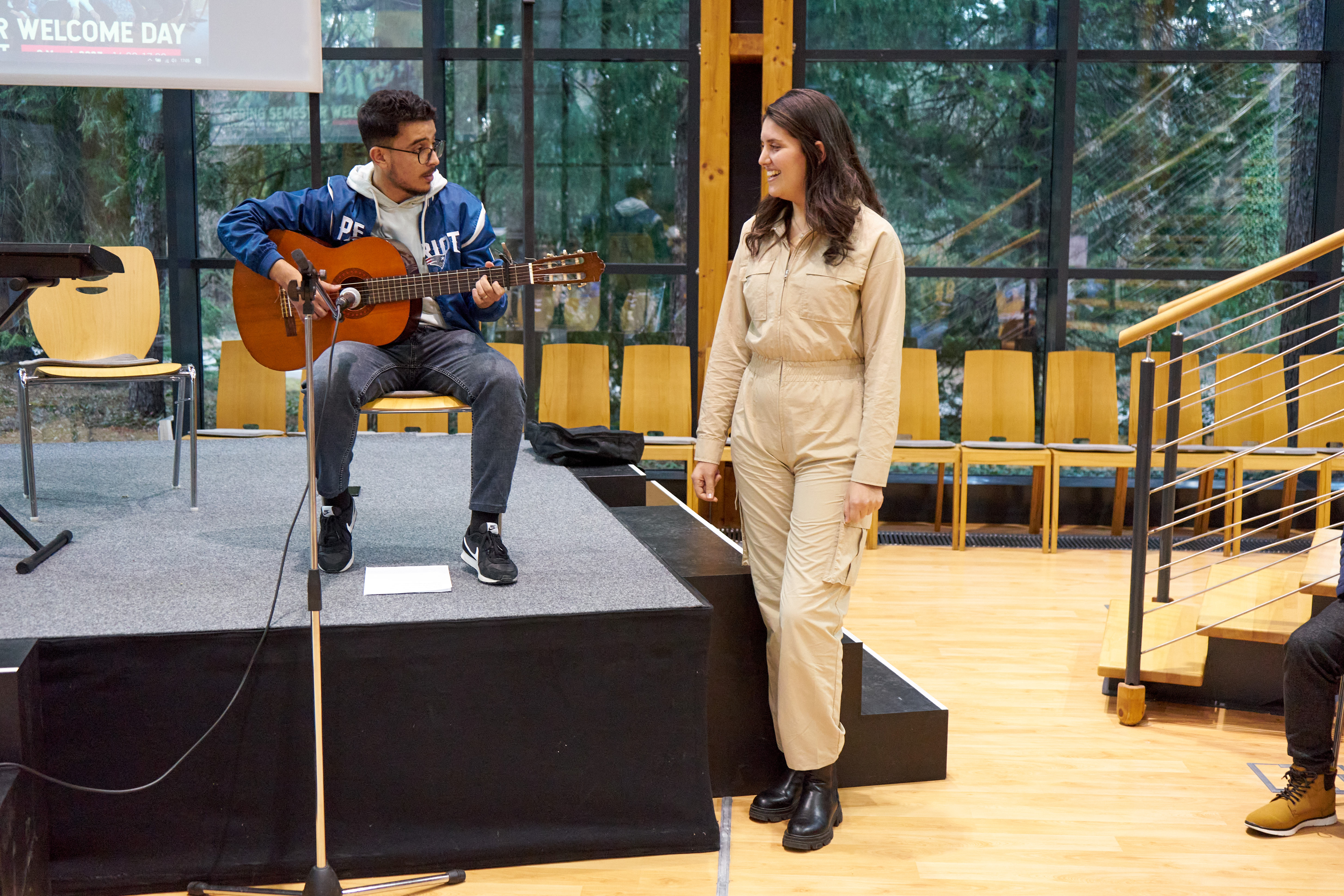 The welcome day was a huge success, thanks to the hard work and dedication of the organizers and volunteers. We are truly grateful for their outstanding efforts and look forward to the next event they organize."
Khouloud Challouf - Stipendium Hungaricum PhD Student