STRENGTHENING THE TIES BETWEEN BRITISH AND HUNGARIAN HIGHER EDUCATION AT THE UNIVERSITY OF SOPRON
On the 8th of November His Excellency Deputy Ambassador Andrew Davidson and Zsolt Maróti associate of the Embassy of the United Kingdom has paid a visit to our university. Prof. Dr. Attila Fábián Rector and Prof. Dr. Ferenc Lakatos Vice-rector welcomed our guests.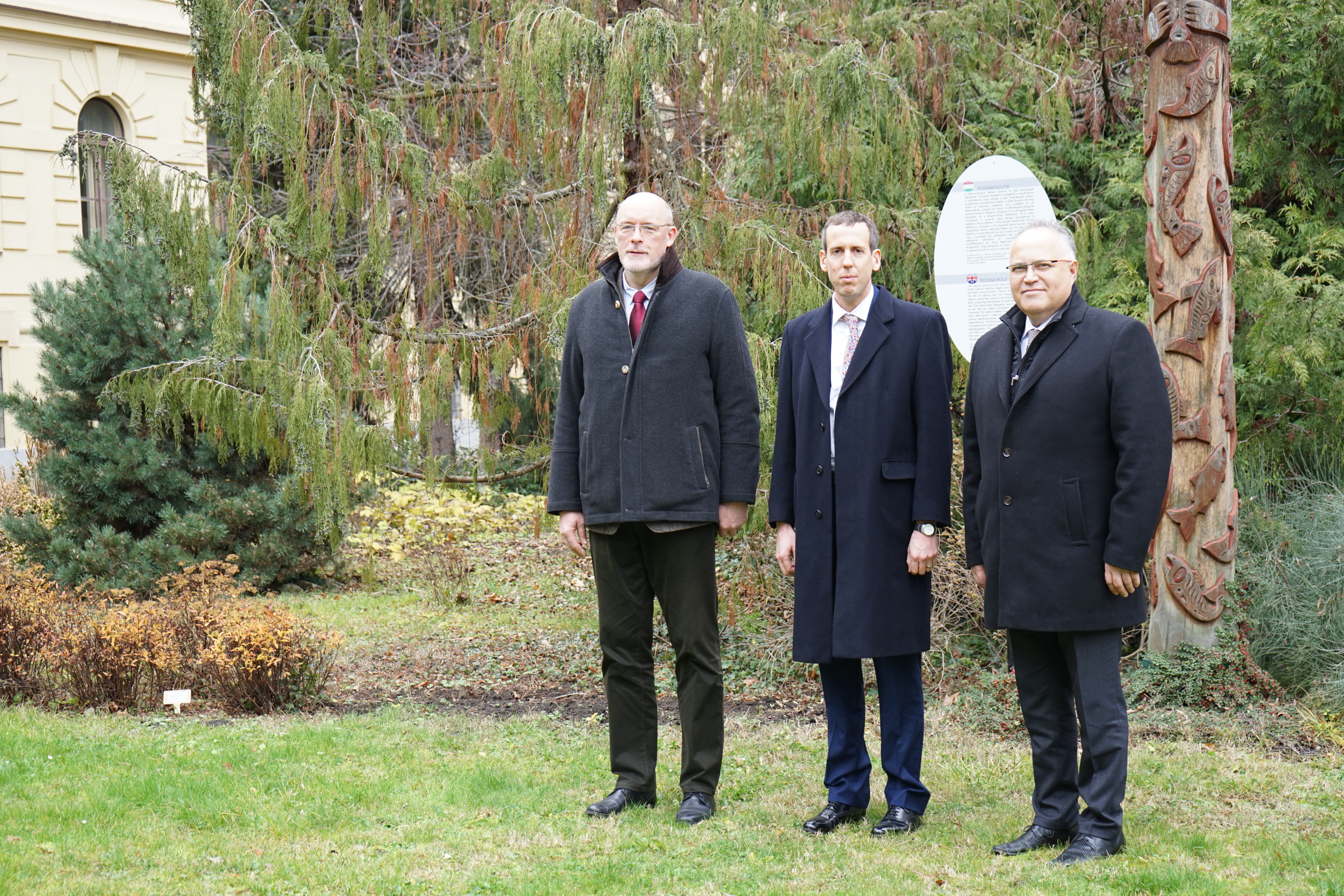 They had a fruitful conversation about the European higher education and its future perspectives. The relationship of the United Kingdom and Hungary including the University of Sopron has been discussed too. Deputy Ambassador Davidson was particularly interested in the educational and research profile of our university and the effects of Brexit on the UK relations of the University of Sopron. Specific emphasis was aimed at the experiences our professors and students had in the last two years during the changes from the state-owned university to a foundation university.
This diplomatic visit was yet another good example of the emerging internationalization and networking efforts of the University of Sopron.
Created: 2022.12.12