Special Lecture about Online Marketing at the A. Lámfalussy Faculty of Economics, in Sopron
CEO at Marketing Professzorok Ltd and online marketing consultant Balázs Máté held a lecture about Online Marketing for the students of the Alexandre Lámfalussy Faculty of Economics of the University of Sopron.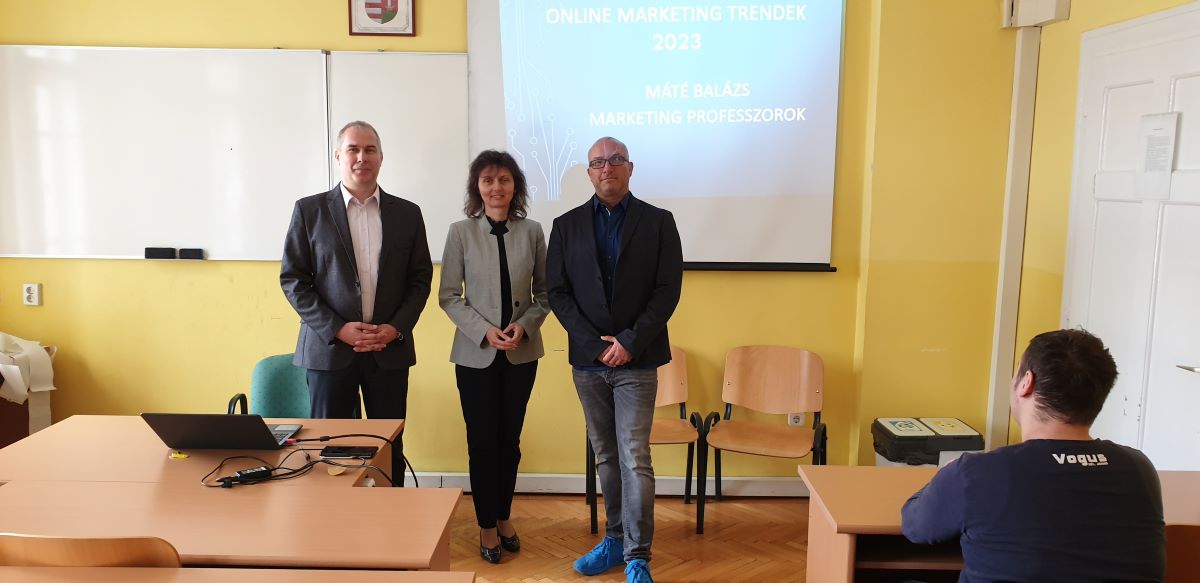 Balázs Máté and his company have worked on the online marketing of various healthcare-related companies, travel agencies, catering companies such as the Eventrend Group operating the New York Café, Salon Restaurant and catering of the Hungarian Science Academy, Symbol Budapest, the Zsidai Group which involves companies like Jamie's Italian in Budapest and Vienna, Pierrot and the Spíler network in Hungary and Spain, as well as hotels – Zichy Park Hotel, Residence Hotel Balaton, Dunarelax Hotel, Aranysas and Fenyves Yacht Club, just to mention a few. He has a highly successful online marketing blog with approximately 80.000 monthly visitors and a strong fan base across social media. He also works with multiple universities as a researcher, teacher, thesis and TDK supervisor or opponent and head of committee.
His lecture at the University of Sopron was focusing on Search Engine Optimization and Social Media Marketing. According to Balázs "Meeting of the practical side of profession and university education is always very rewarding, both from the point of view of innovation and young marketing students as well."
In order to make his visit at our University even more successful, he had a promising meeting with Prof. Dr. Zsuzsanna Széles PhD dean of the Alexandre Lámfalussy Faculty of Economics. They discussed the potential cooperation opportunities between Marketing Professzorok Ltd and the Faculty.