UNIVERSITY OF SOPRON PARTICIPATION AT THE ICEF EURASIA EXECUTIVE FAIR
The University of Sopron was represente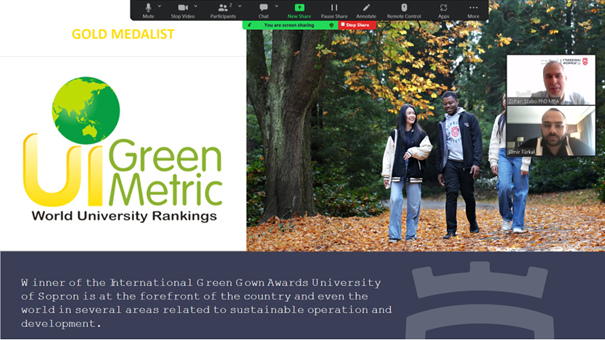 d online at the ICEF Eurasia Hybrid Executive fair between 13th and 15th of March.
These three days were all about networking with the professionally pre-screened student recruitment agents attending. The fair was focusing on recruitment from over 20 countries in Central and Eastern Europe, the Caucasus and Central Asia – hence the name.
Representatives of the University of Sopron Dr. habil Zoltán Szabó PhD MBA, Katalin Krajczár-Sári, Barbara Lakatos and Klaudia Gortva managed 21 virtual meetings with agents from the above-mentioned regions including Turkey, Kazakhstan, Uzbegistan, Greece, Cyprus, the Kyrgyz Republic, Ukraine and Azerbaijan, as well as agents working worldwide.
The online opening of ICEF Eurasia was at 1:50 PM on 13th March, seminars and webinars started at 2 PM; there was a flood of useful information and blooming conversations up until 7 PM. The next two days were filled with one-on-one meetings from 9 AM to 7 PM, scheduled for 25 minutes each.
This was a draining, but decidedly useful experience that further improves the international visibility and executive network of the University of Sopron and hopefully boosts our upcoming international application period.