The University of Sopron conquered the Őrség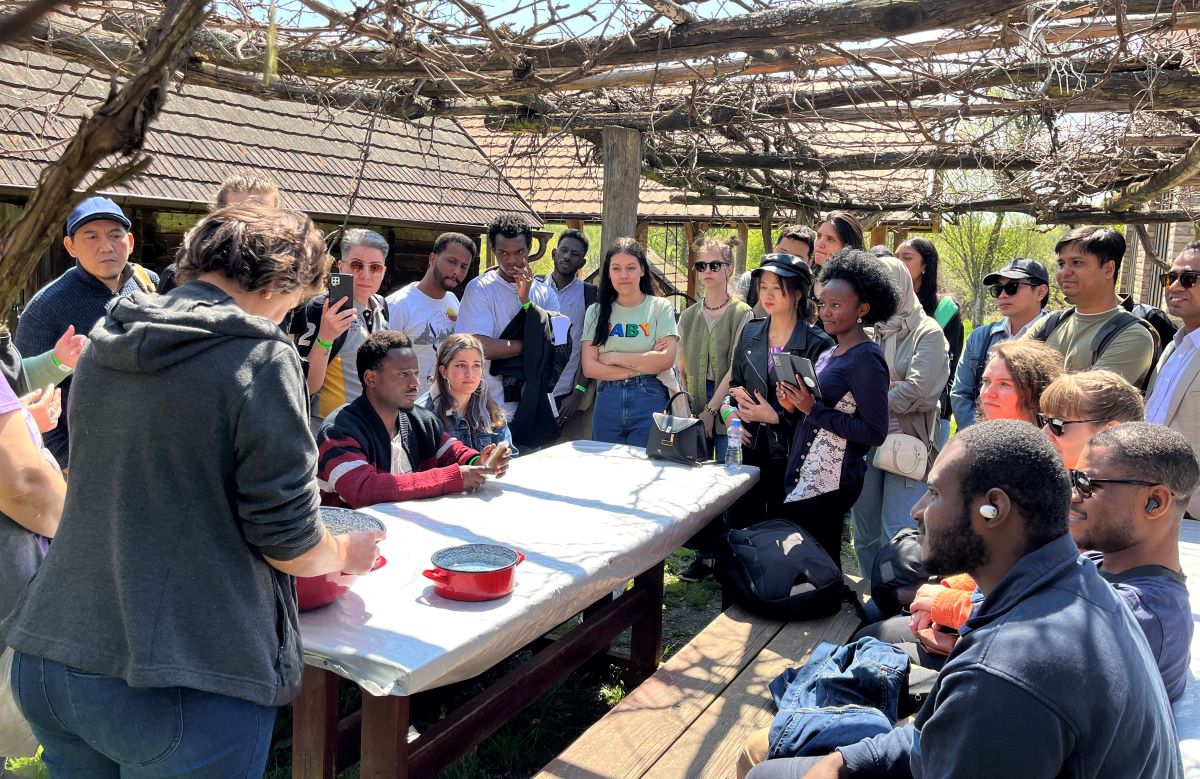 'Student satisfaction is a matter of heart' for the Centre for International Affairs, and the team is making every effort to fulfill this mission. So the organization of a larger-scale trip for international students began.
The journey took place on April 22, 2023 and the destination was Őrség. One of the main elements of the excursion was that the International students of the University of Sopron could get to know Hungarian culture better and some of it's heritage.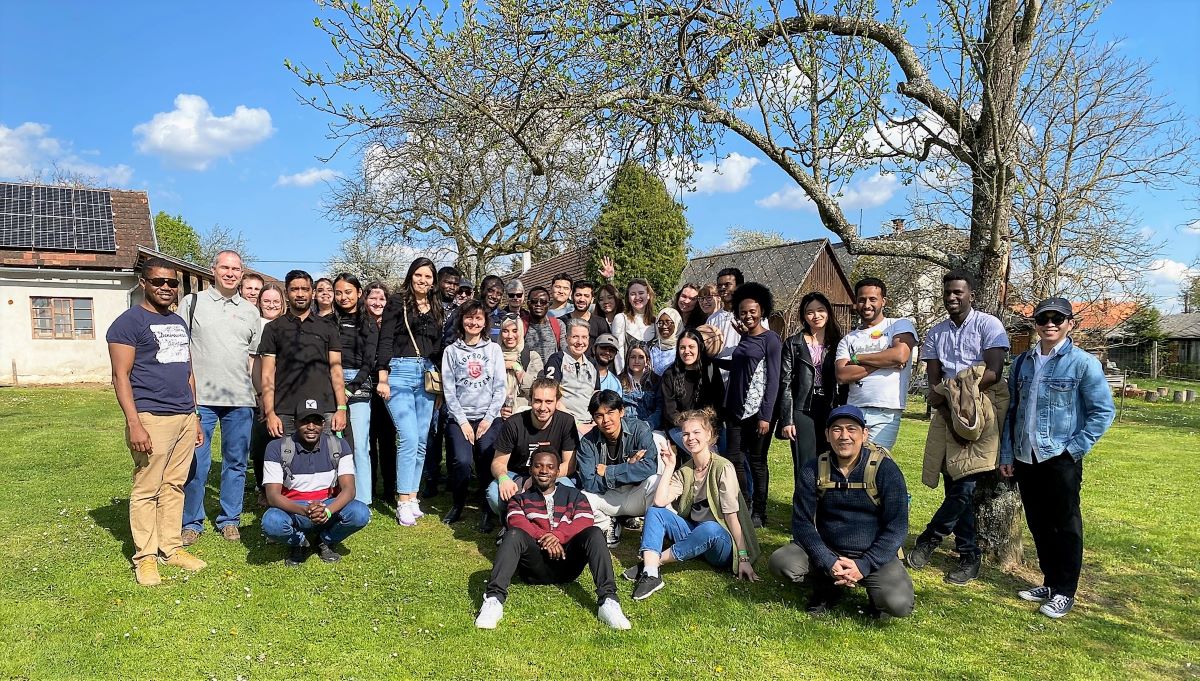 For this, the venue and all its elements satisfied the needs of both the organizers and all the participants. The participants, who otherwise took part in the event in large numbers, joined from all faculties and sectors of the University. Apart from the students, there were, of course, the head of organizers, coordinators and mentors of the Centre for International Affairs, as well as the dean of the Faculty of Economics. The trip was facilitated by the University of Sopron's own 52-passenger bus.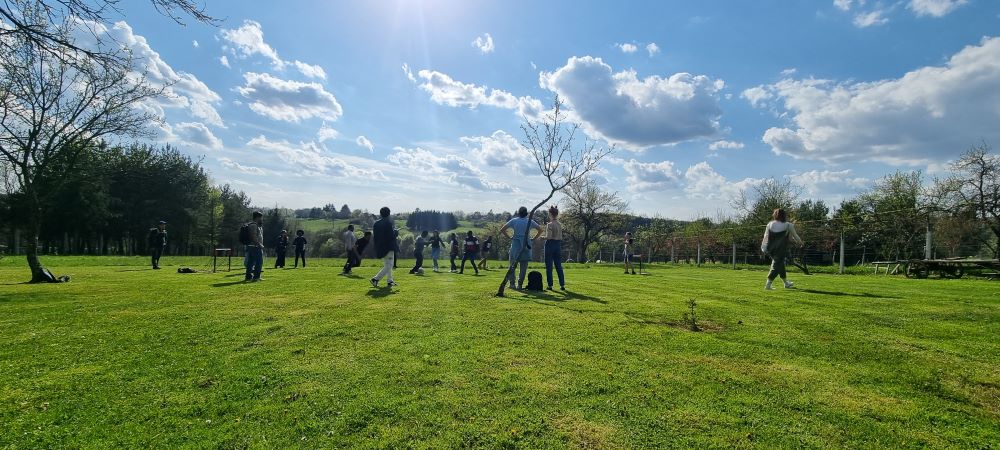 One of the participants described the journey as follows: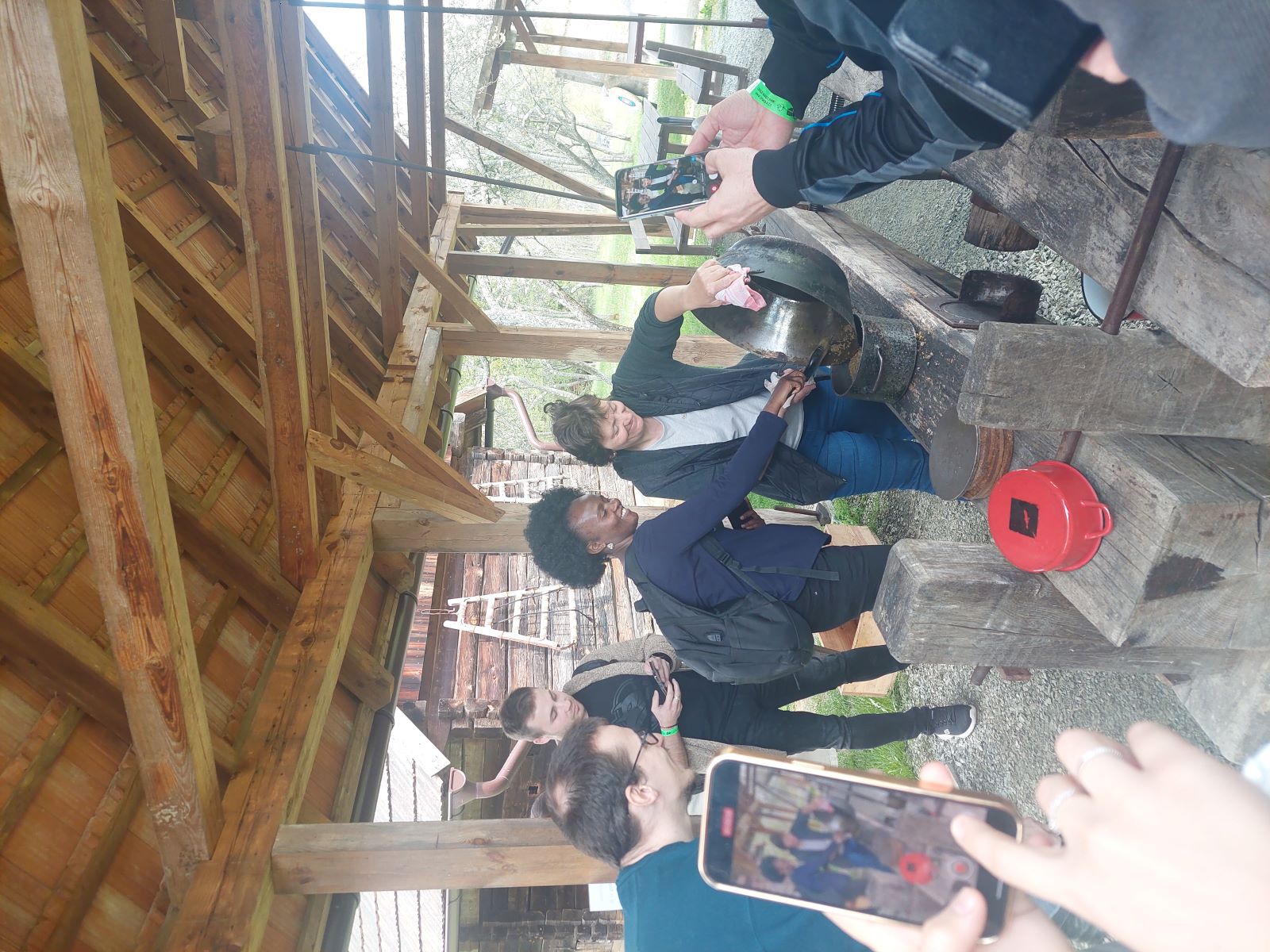 On 22nd April, more than 40 students gathered to get to know a wonderful part of Hungary, Őrség.
With a wonderful weather and a joyful company, students have met in front of the dormitory at 9AM and took a 2-hour-long bus ride to Szalafő, which is believed to be the most authentic settlement of Hungary.  Here, they had the chance to see the first steps of the traditional method of pumpkin seed oil making.
Then, with a tour guide on their sides, they walked through the area where 200-year-old buildings showed them how the people of the past were living.
Students also had the chance to meet some friends on the way – from poultry to goats and rabbits, they got to know some members of the traditional Hungarian farm animals.
After a short walk through the historical houses, they got back to the first stop of the programme and volunteered to finish the process of creating pumpkin oil – the pressing. After the hard work, they even had the chance to taste the famous pumpkin seed oil of Őrség.
Then, they could try out traditional archery which was the final stop of the programme at the Open Air Museum.
After a delicious traditional meal, students played some football and had some delightful conversations before walking through the Quaking Aspen Nature Trail and came back to Sopron where they had arrived around 9PM.
---
We hope to see you on such and similar trips in the future!